U.S.-Built NSF Research Icebreaker Begins Operation
The nation's first commercial icebreaking research ship, the Nathaniel B. Palmer, recently began operation for the National Science Foundation (NSF) U.S. Antarctic Program.
To be operated under the direction of Antarctic Support Associates (ASA), a joint venture of Holmes & Narver, Services, Inc. (HNSI), Orange, Calif., and EG&G, Inc., Wellesley, Mass., the Nathaniel B.
Palmer was developed for the express purpose of supporting research in Antarctica. NSF has commissioned the ship under a long-term lease with Edison Chouest Offshore, Galliano, La., whose subsidiary, North American Shipbuilding, built the vessel.
The Palmer has been under construction for the past two years at Larose, La., from where she recently departed for sea trials in the Gulf of Mexico. Following her debut ceremonies in Port Fourchon, La., she departed for the Antarctic via Punta Arenas, Chile.
The unique vessel is designed to traverse the polar seas for a multitude of research projects, transporting scientists to remote ice-locked locales in Antarctica and allowing them to conduct varied scientific activities on board.
Under the supervision of ASA support personnel, the Palmer's maiden assignment will involve rotation of scientists from a mile long ice floe where the first Russian- American ice station was launched in mid-February in Antarctica's Weddell Sea. The project is gathering vital data on global climate and ocean currents that are key to determining the effects of global warming.
To break through ice three feet thick, the Palmer uses a controllable- pitch thruster that will activate the ship's 13,000-hp main engines.
Unusual for an icebreaker, the 308-1/2-foot Palmer can navigate rough open seas, rolling less than 8 degrees in 16-foot waves and can accommodate 37 scientists in outdoor temperatures that reach -50 degrees F.
Operational cruises may last for three months and cover 15,000 miles.
The vessel carries several acoustical systems, including equipment for seismic recording, echo sounding and acoustic navigation and a Doppler speed log capable of current profiling at up to 400-meter water depth. A helicopter hangar and a flight deck also are on board.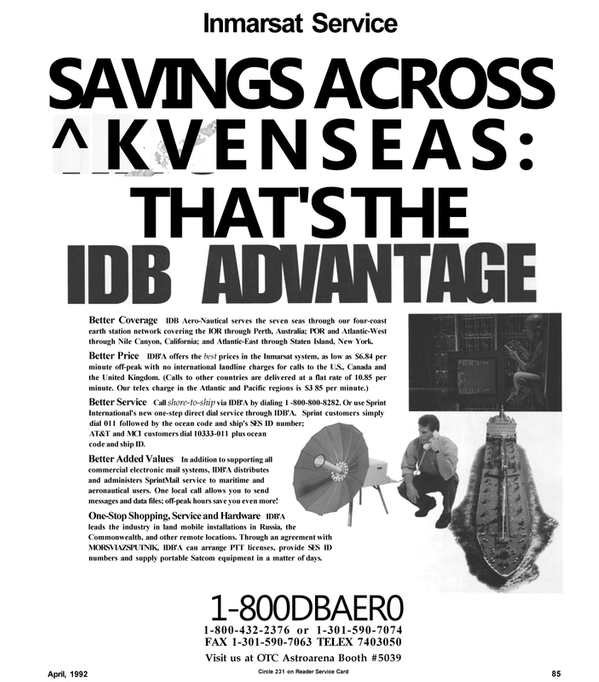 Read U.S.-Built NSF Research Icebreaker Begins Operation in Pdf, Flash or Html5 edition of April 1992 Maritime Reporter
Other stories from April 1992 issue
Content